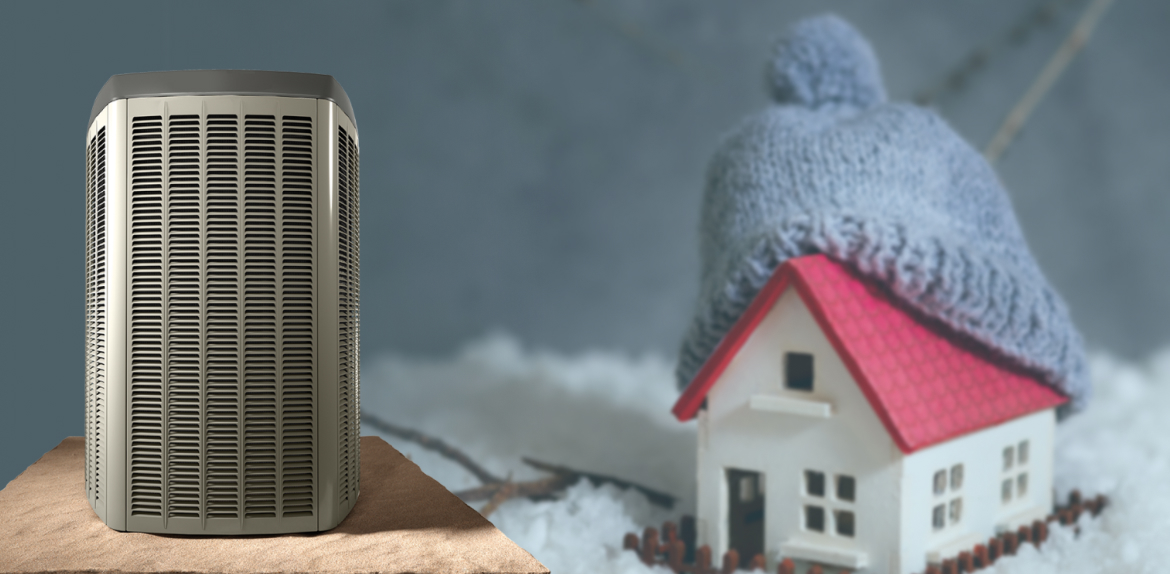 Winter in Canada can be downright brutal, making it a challenge to keep our homes warm and cozy. Between managing the icy temperatures, never-ending winters, and those high-as-a-sky energy bills, we search for solutions to fit our climate conditions. And you know what? We have it! There's a game-changer in town: the best Cold Climate Heat Pumps in Canada, or CCHPs for short.
In this article, we will learn more about what makes CCHPs so special, so they can thrive in Canadian winters. We will dive into their major life-changing features and, of course, will give you some recommendations. Anyone will find a perfect fit in our list: for all budgets, sizes, and requirements, carefully created by HVAC Service Solutions techs.
So, whether you're tired of huddling under blankets or desperately searching for ways to save on those winter energy bills, you're in the right place. This high-quality heat pump in cold weather is about to transform the way you experience heating in your home. Get ready to leave those weaknesses of traditional heating systems behind, and embrace efficient, cozy, and cost-effective heating with HVAC Service Solutions at your side.
Key Features to Look For in the Best Heat Pump for Cold Weather
Let's dive deeper into the mind-blowing advantages that CCHPs bring to the table. What makes it the best heat pump for cold climates? What can you expect from just one piece of HVAC machinery? Let's explore together!
Efficient Heating in Cold Climates:
Cold Climate Heat Pumps are designed specifically to withstand freezing temperatures. They are known to provide reliable and efficient heating without sacrificing comfort for the sake of extreme weather conditions.
Cost Savings:
The colder the weather the bigger the bill – we know, we know. But with CCHPs, you can keep those costs in check. These innovative appliances provide impressive energy efficiency, which translates into saving hundreds on your heating bills over time. By optimizing energy usage through intelligent controls and advanced technologies, CCHPs help you achieve a comfortable home while keeping your wallet happy.
Environmental Sustainability:
When it comes to the best heat pumps for cold weather climates, we prioritize sustainability. That's why we recommend Cold Climate Heat Pumps as a great solution to keep you comfy and minimize reliance on non-renewable energy sources. By extracting heat from the surrounding air or ground, a heat pump provides impressive heating performance and doesn't make any pandas cry.
Versatility and Convenience:
Heat Pumps go above and beyond conventional heating systems. It's not only about heating the home, but also cooling and dehumidification of your space. Yes, with only one appliance you have all the tools to keep you worry-free all year around. Plus, these heat pumps can be seamlessly integrated with existing heating systems, providing extra flexibility in case you want to upgrade your HVAC setup.
Enhanced Indoor Air Quality:
Traditional heating systems can make your indoor air feel dry. We all know how it impacts your comfort and health. But heat pumps have advanced air filtration systems that capture dust, allergens, and pollutants, making indoor air cleaner and healthier. Also, this appliance can maintain optimal humidity levels: say good buy to moldy corners and static air!
At HVAC Service Solutions, we believe in bringing the best solutions for your comfortable living. That's why we stand by the exceptional benefits that CCHPs offer to those living in colder climates. Don't settle with discomfort, when the reliable solutions id on your fingertips!
Comparison of High-Efficiency Heat Pumps for Cold Climates
It's not easy to make a decision when you're faced with a super complex appliance like a Cold Climate Heat Pump. If you don't know what to look for, it can feel like you're lost in a sea of options. But we've got your back. We've created a comprehensive cold climate heat pump list that describes all the features you should consider.
So, whether you need help choosing the perfect model, installing it like a pro, or keeping it running smoothly, we've got you covered. Just give us a shout, and our team at HVAC Service Solutions will be more than happy to assist you. Tap the link below to contact us.
But for now, let's explore the most efficient heating system for cold climates.

Lennox SL25XPV: Smart Technology, Excellent Performance
The Lennox SL25XPV heat pump is a standout model from the renowned Dave Lennox Signature® Collection, and it is part of the Ultimate Comfort System™. Combining cutting-edge technology, exceptional performance, and unparalleled comfort, this heat pump is one of the most trustworthy cold climate air source heat pumps in Canada.
With Lennox TruHeat Performance, the SL25XPV delivers a greater amount of heat compared to traditional heat pumps, ensuring cozy warmth even in the coldest outdoor temperatures. The Precise Comfort® technology enables precise and minute adjustments to the heating and cooling output, allowing you to achieve the perfect balance between energy efficiency and comfort.
Built to withstand extreme conditions, the SL25XPV features the Quantum Coil, a proprietary aluminum alloy exclusive to Lennox. This coil ensures durability and efficient heat transfer for optimum performance. Moreover, the variable-capacity compressor operates primarily at low speed, resulting in minimal noise generation and a peaceful indoor environment. The heat pump also incorporates a sound-dampening system, further reducing outdoor noise disturbances.
The SL25XPV's advanced connectivity is facilitated by the iComfort® S30 ultra smart thermostat. This thermostat allows remote monitoring, diagnostics, and troubleshooting, ensuring optimal performance and quick responses to any issues. With Smart Away™ mode, the heat pump adjusts the temperature to a more energy-efficient setting when you're away, helping you save energy and money. Additionally, the system can adapt its operation based on outdoor factors such as pollen levels and air quality.

Lennox EL18XPV: Variable Speed, Remote Control
Elevate your comfort with the Lennox EL18XPV heat pump from the Elite® Series. This advanced variable-speed heat pump offers exceptional efficiency and modern communication features for optimal performance and air quality control.
The EL18XPV's variable-speed technology allows it to adapt dynamically to temperature and humidity conditions, ensuring perfect air in your home. When paired with an iComfort®-enabled furnace or air handler and an iComfort® S30 thermostat, the EL18XPV maximizes its impressive 18-SEER efficiency and 10.0-HSPF rating.
Featuring a compact and digital-ready design, this heat pump can seamlessly integrate into a fully digital, iComfort® HVAC system. It offers remote diagnostics and troubleshooting capabilities, notifying you of any maintenance or adjustments required to keep the system operating at its best.
With the Quantum™ Coil, exclusively designed with a proprietary aluminum alloy, the EL18XPV can withstand harsh weather conditions and ensure consistent performance. This coil contributes to the heat pump's reliability and longevity.

Trane XV20i: Extended Durability, Peaceful Atmosphere
Experience unmatched comfort and energy efficiency with the Trane XV20i Variable Speed Heat Pump. These cold climate heat pump systems adapt their speed to match your home's heating and cooling needs, providing precise temperature control and enhanced comfort.
The XV20i is one of the most efficient heat pump systems in the industry, with ratings of up to 20.5 SEER and 8.7 HSPF. It adjusts its compressor, outdoor fan, and indoor fan speeds gradually to optimize performance based on external temperature changes.
When paired with the ComfortLink® II thermostat, the XV20i offers seamless connectivity. The system self-charges, configures, and calibrates for optimal performance throughout its lifetime, ensuring hassle-free operation and energy savings.
Trane products undergo rigorous testing for 16 weeks to meet the highest quality standards. The XV20i operates quietly, allowing for peaceful indoor environments, and its top-tier efficiency ratings contribute to significant energy bill savings.

RunTru A4HP4: Exceeding Silence, Optimized Size
The RunTru A4HP4 is a reliable and efficient heat pump designed to meet your heating and cooling needs. With a 14 SEER rating, this model provides efficient performance while maintaining a comfortable indoor environment.
Featuring an all-aluminum coil and a scroll compressor, the A4HP4 ensures durability and reliable operation. Its compact size options make it suitable for tight spaces, offering flexibility in installation.
With a focus on quiet operation, the A4HP4 generates noise levels between 74-76 decibels, minimizing disturbances in your home. Its efficient performance and smaller size make it a practical choice for homeowners looking for a dependable heat pump solution.

RunTru E4HL5 Low Profile Heat Pump: Innovative Design, Maximized Savings
The RunTru E4HL5 Low Profile Heat Pump combines efficiency and versatility in a compact design. With a 15.2 SEER rating and 8.1 HSPF, this heat pump offers optimal energy performance and cost savings.
Equipped with a 24V inverter, an all-aluminum coil, and a scroll compressor, the E4HL5 delivers reliable heating and cooling throughout the year. Its quiet operation, ranging between 74-76 decibels, ensures a peaceful indoor environment.
The E4HL5 is Tier-1 CEE Certified, meeting energy efficiency standards and qualifying for potential rebates. Its low-profile design makes it suitable for spaces with limited installation options, without compromising on performance.
Find out more information about the RunTru products via the link below.
https://runtruhvac.com/
You are probably interested in cold climate heat pump costs in Canada. But, at HVAC Service Solutions, we appreciate honesty and transparency, so we can't provide the exact numbers. The price varies widely depending on the dealer, specific area, model, and installation terms. To get accurate information in your personalized case, we recommend you reach out to our professional HVAC experts in Ontario.
But here are the good news! You can lower the cold climate heat pumps price significantly. To find out how you can save up to $7800 with Government Heat Pump Rebates in Ontario, check out our previous article https://thehvacservice.ca/government-heat-pump-rebates-in-ontario/
We hope that our best cold climate heat pump list will make it easier for you to take a decision and pick the perfect furnace that will deliver you ultimate comfort and save you money in the long run. At the same time, the HVAC Service Solutions team is just around the corner in case you have any questions or doubts. We are always happy to serve you!