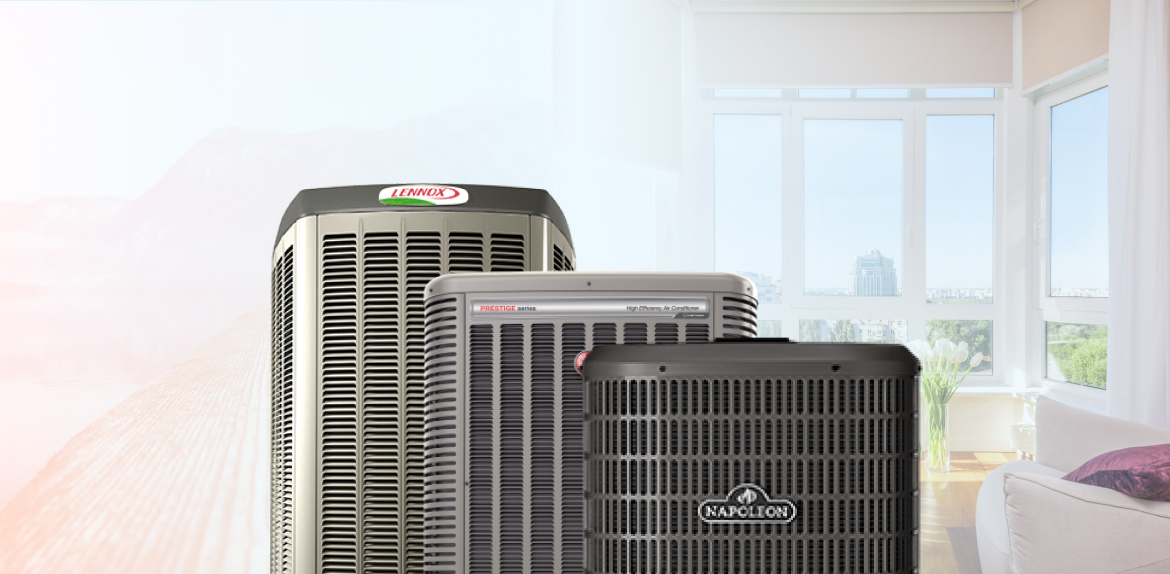 Hot summer days hit the streets of Canada. It feels like you are living in a desert, trying to survive under burning sun rays. It is hard to think or even breathe. All you dream about is a cool oasis with lower temperatures, gentle wind, and freezing water just to refresh a bit.
You can stay cool and comfortable in your private home oasis this season with our ultimate guide to the most reliable AC brands. As customers, we all desire a reliable and efficient air conditioning system that keeps us refreshed during scorching heat waves.
Read this article to find out which is the best air conditioning brand that ensures enhanced comfort indoors with long-lasting performance.
Considerations When Choosing an AC Brand
How do I know if this is a good air conditioner brand? If you are looking for an answer for a long time, we are here to help. Follow the list with our personal criteria that helped us to define the top 6 brands of air conditioners in Canada.
Energy Efficiency. Look for AC brands that offer high energy efficiency ratings, mainly SEER (Seasonal Energy Efficiency Ratio). Brands with energy-efficient models help reduce electricity bills and have a smaller environmental footprint.
Noise Levels. AC units that operate quietly enhance your overall comfort. Look for brands that prioritize noise reduction technologies, allowing you to enjoy a peaceful and serene environment indoors.
Warranty. Consider the warranty offered by AC brands, including coverage for parts and labor. A longer warranty period indicates the manufacturer's confidence in their product's quality.
Innovative Features. Explore the unique features and technologies offered by different AC brands. These may include smart home integration, programmable settings, air purifiers, dehumidifiers, and advanced controls. Such features can enhance your overall experience and convenience.
Affordability. Compare the price ranges of AC units across brands. Consider not only the upfront cost, but also the long-term savings in terms of energy efficiency and maintenance.
To find out how you can save up to $7800 with Government Air Conditioner Rebates, check out our previous article https://thehvacservice.ca/buy-and-save-budget-with-government-air-conditioning-rebate-in-2023/
ENERGY STAR®. AC models that meet the ENERGY STAR® consume less electricity while maintaining high-performance standards. They save money on energy costs and reduce harmful environmental impacts.
These are the major characteristics to consider before choosing reliable AC brands. But if you want to find the best variant without scrolling thousands of websites for hours, check our comparison table of top air conditioner brands below.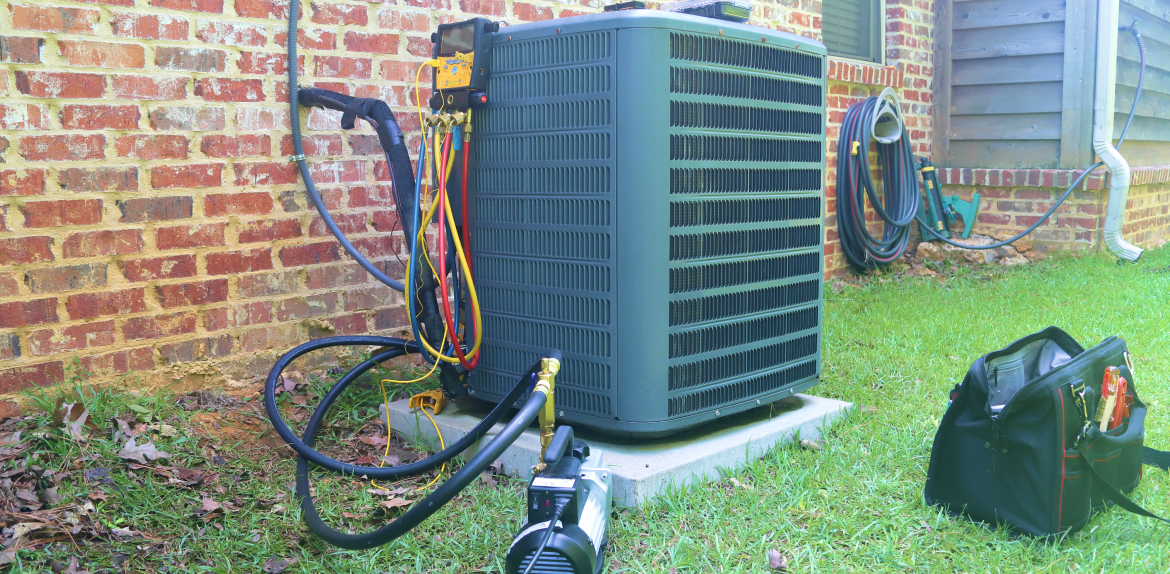 Comparison of Top-Rated Air Conditioning Brands 2023
Our HVAC Service Solutions team compared five leading air conditioning (AC) brands: Lennox, Trane, RunTru, Amana, and LG. We defined their Seasonal Energy Efficiency Ratio (SEER), Price Range, Warranty, Sound Ratings, and ENERGY STAR® certification.
Examine this table before choosing the best air conditioner brand for your needs.
Sound Ratings (the quietest)

Depends on the series Maximum: 10-Year

Warranty

on Covered Components 10-Year Warranty on Compressor 20-Year Warranty or Limited Lifetime on the Heat Exchanger

Lifetime Unit Replacement Limited Warranty Lifetime Compressor Limited

Warranty

Lifetime Heat Exchanger Limited Warranty 10-Year Parts Limited Warranty
This table shows you the major characteristics to consider while looking for the best air conditioning brand in Canada. If you want to dive deeply into the history and benefits of each brand, follow our article.
Best Air Conditioner Brands in Canada
We know that it may be quite challenging to decide which company to choose. Comparing all characteristics, reading customers' reviews, and searching through thousands of websites to find the desired information. The HVAC Service Solutions team gathered everything in our candid list of the best air conditioner brands in Canada.

Lennox is one of the oldest companies on the market, dating back to 1895. During all these years, it proved its reliability and efficiency. Most Lennox units have ENERGY STAR® rating, while a few of them were designated as ENERGY STAR Most Efficient in 2022.
The company offers three main series of HVAC units:
Lennox Merit® Series. It has the lowest prices for AC with SEER ratings up to 17.
Lennox Elite® Series. This one is a mid-price tier. AC units here have SEER ratings up to 20.
Dave Lennox Signature® Collection. It is the top-of-the-line series from Lennox. All units are ENERGY STAR certified and have SEER ratings up to 26.
Our customers prefer the following Lennox air conditioning units

Trane is one of the leaders in the HVAC industry since 1885, constantly enhancing its product, making it more energy-efficient, innovative and long-lasting.
10M+ households trust the company with 10K professional experts worldwide. It is recognized as America's Most Trusted® HVAC Brand 9 years in a row.
Trane offers you a variety of AC units with high SEER ratings. Its innovative technologies are oriented towards energy efficiency and sustainability. You can find one of the best AC units here

RunTru is a Trane's brand, offering energy-efficient AC systems at a reasonable price. Its units include only high-quality components as well as all the systems are thoroughly tested.
The brand offers AC with up to 16 SEER ratings, running at 71 decibels of noise levels. RunTru has Base Limited Warranty and Registered Limited Warranty, which may last five years and ten years accordingly.
As an official RunTru dealer, we offer the best AC units from this reliable brand
https://thehvacservice.ca/runtru/buy-air-conditioner-runtru/
With a history dating back to 1934, Amana has become a trusted brand offering a wide range of heating and cooling solutions, including air conditioners, furnaces, and heat pumps. The company made breakthrough inventions such as the first side-by-side refrigerator or the first consumer-friendly countertop microwave.
Now it offers a variety of energy-efficient HVAC units as well as air conditioners with high SEER ratings and low noise levels. Its innovative technologies enhance overall comfort indoors, reduce energy bills and protect the environment.
Choose one of the reliable Amana AC units here
LG is a global electronics company renowned for its diverse product offerings, including air conditioners. With a strong focus on innovation and cutting-edge technology, LG has become a leading brand in the HVAC industry.
Their air conditioners are known for energy efficiency, smart features, and reliable performance, making LG a popular choice for consumers looking for high-quality cooling solutions. You can look for available LG air conditioners here
Whether you're looking for high-end efficiency from Trane and Lennox, affordability from RunTru, reliable craftsmanship from Amana, or smart features from LG, there's the best air conditioner brand for everyone. They offer comfortable cooling solutions throughout the year, making it easier to find the perfect AC unit for homes or businesses.
If you need help while looking for the best air conditioner that suits your needs and budget, and with the installation process, contact the HVAC Service Solution at any time of the day.