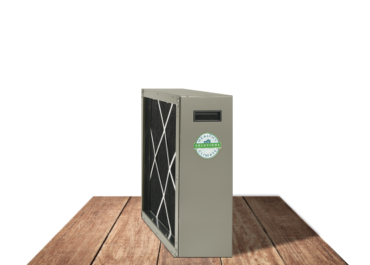 Media Air Cleaner Healthy Climate Carbon Clean 16
The Carbon Clean 16® combines industry-leading MERV 16 filtration with activated, carbon-coated fibers to remove allergy-aggravating particles from your home's air. Provides powerful filtration without restricting the airflow of your comfort system. The Carbon Clean 16's MERV 16 Precision PleatTM helps protect your family from more than 95% of allergy-aggravating particles ranging in size down to 0.3 microns. It helps eliminate germs like viruses, bacteria and mold.
The Carbon Clean 16® provides filtration throughout your home while reducing ozone, a known lung irritant. It helps remove harmful ozone from your home's air and convert it into cleaner, healthier oxygen.
As part of the Carbon Clean 16® natural and efficient purification process, carbon inside the filter that's been treated with oxygen reacts with odors, neutralizing them before they can recirculate into your home.
Model

Carbon Clean 16

Minimum Efficiency Reporting Value (MERV)

MERV-16

Filtration Levels: Larger Particles

Removes Up To 99.99% Down to 3 Microns

Filtration Levels: Finer Particles

Removes Up To 95% Down to 0.3 Microns

Ozone

Reduces and destroys ozone

HVAC System Compatibility

All HVAC system types

Filter Life

Up to 12 Months

PureAir® (PCO) Cartridge Life

Not Applicable

Lamp Life

Not Applicable

Electrical Rating

Not Applicable

Replacement Filter Options

MERV 16, 5″ Box

Warranty

Cabinets receive a 5-Year Limited Warranty on covered components

Legal

Cabinets receive a 1-year limited warranty on covered components when used in non-residential applications. Based on lab tests conducted on filters with conditions included in ASHRAE standard 52.2 for E1 and E3 size ranges
5-Star Reviews
Satisfied customers give us great ratings
no wait guarantee
We're quick to help, so you won't be stuck waiting
24-hour support
Call us anytime, we're here for you
Up-front pricing
Clear and fair prices with regular rebates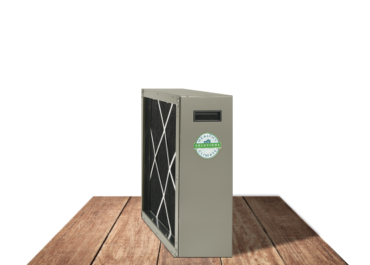 Media Air Cleaner Healthy Climate Carbon Clean 16
Lennox has a rich history of delivering high-quality HVAC products for over a century. They have consistently been at the forefront of innovation and sustainability in the industry, earning them a reputation as a trusted brand.
Lennox creates a wide range of cutting-edge HVAC solutions, including air conditioners, furnaces, heat pumps, and indoor air quality systems. Their products are designed to provide superior comfort, energy efficiency, and environmental sustainability.
As a Premier Dealer of Lennox, HVAC Service Solutions is proud to offer our customers access to the latest Lennox products at competitive prices. Our certified technicians are equipped to provide top-quality maintenance and repair services using genuine Lennox parts. Trust us to keep your Lennox HVAC system running smoothly for years to come.
Leave a request and we will advise you for free in the near future!
Air filtration systems are important to use at home because they help to remove pollutants and allergens from the air, making it cleaner and healthier to breathe. These pollutants can include dust, pet dander, mold spores, and bacteria, among others. Additionally, air filtration systems can also help to reduce the symptoms of allergies and asthma and can improve the overall air quality in your home. The Carbon Clean 16 is a top-of-the-line air filtration system that effectively removes allergens and other particles from the air in your home. It utilizes a MERV 16 filter and activated carbon-coated fibers to capture a wide range of pollutants while maintaining optimal airflow through your HVAC system.
The Carbon Clean 16 offers superior protection against allergens, with its MERV 16 Precision PleatTM filter capturing over 95% of particles as small as 0.3 microns, including viruses, bacteria, and mold. Not only does it improve indoor air quality by removing allergens, but it also helps reduce ground-level ozone and neutralize odors in your home. The Carbon Clean 16's unique filtration process uses activated carbon to convert harmful ozone into cleaner, healthier oxygen. Additionally, the carbon inside the filter neutralizes odors before they can recirculate in your home. This ensures that your home's air stays fresh and healthy.
When it comes to maintaining and servicing your HVAC system, you want to ensure you are working with the best in the business. At HVAC Service Solutions, we have made it our mission to only partner with industry-leading brands like Trane, Lennox, Costco, and Honeywell. We understand the importance of using original equipment and parts, which is why we only use those. Our team of technicians are specially trained and possess the necessary skills to provide you with top-notch service.