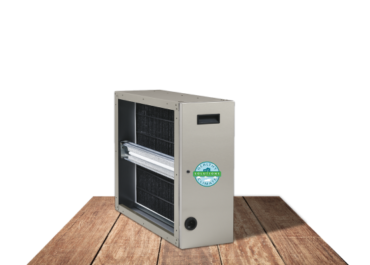 Air Purification Lennox PureAir
Single-area air cleaners may help the air in one room, but they don't address pollutants that can circulate throughout your entire home. PureAir™ is a whole-home solution that means cleaner air in every room. And every breath.
Many air cleaning systems filter out particles. Some combat germs, and some fight odors. But only the PureAir™ Air Purification System addresses all three types of indoor air pollutants.
Many other air cleaning solutions generate ozone, a known lung irritant. PureAir™ doesn't generate any ozone. In fact, its carbon filtration actually reduces ozone generated by other sources in your home.*
PureAir™ provides highly effective air filtration without using much electricity. It's a smart solution for preserving the quality of the air in your home. And it's a smart solution for your utility bills.
Unpleasant odors don't just irritate your nose, they can be bad for your health in general. PureAir™ breaks down chemical smells and vapors, rendering them odorless and harmless.
Model

PureAir

Minimum Efficiency Reporting Value (MERV)

MERV-16

Filtration Levels: Larger Particles

Removes Up To 99.99% Down to 3 Microns

Filtration Levels: Finer Particles

Removes Up To 95% Down to 0.3 Microns

Ozone

Reduces and destroys ozone

HVAC System Compatibility

All HVAC system types

Filter Life

Up to 12 Months

PureAir® (PCO) Cartridge Life

12 Months rated

Lamp Life

12 Months rated

Electrical Rating

120/230V; 50/60 Hz; 150 watts; 1.2 / .65 amps

Replacement Filter Options

PureAir® replacement kits

Warranty

5-year limited warranty on covered components
5-Star Reviews
Satisfied customers give us great ratings
no wait guarantee
We're quick to help, so you won't be stuck waiting
24-hour support
Call us anytime, we're here for you
Up-front pricing
Clear and fair prices with regular rebates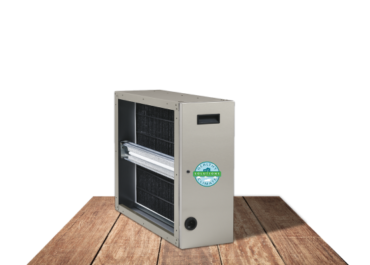 Air Purification Lennox PureAir
Lennox has a rich history of delivering high-quality HVAC products for over a century. They have consistently been at the forefront of innovation and sustainability in the industry, earning them a reputation as a trusted brand.
Lennox creates a wide range of cutting-edge HVAC solutions, including air conditioners, furnaces, heat pumps, and indoor air quality systems. Their products are designed to provide superior comfort, energy efficiency, and environmental sustainability.
As a Premier Dealer of Lennox, HVAC Service Solutions is proud to offer our customers access to the latest Lennox products at competitive prices. Our certified technicians are equipped to provide top-quality maintenance and repair services using genuine Lennox parts. Trust us to keep your Lennox HVAC system running smoothly for years to come.
Leave a request and we will advise you for free in the near future!
An air purification system can improve the air quality in your home by removing dust, pet dander, mold spores, and other pollutants that can aggravate allergies and asthma. It can also neutralize odors and VOCs, improve your sleep quality and make your home smell fresher. Investing in an air purification system is a smart move for your home's overall health and comfort.
The PureAir™ is the ultimate solution for safe and healthy whole-home air purification. It features the Lennox Healthy Climate™ Carbon Clean 16® air filter that removes over 99% of the virus that causes COVID-19* from the air, as well as other viruses, bacteria, and fungal spores. Unlike other systems, the PureAir™ produces zero ozone, and actively removes existing ozone found in the home, ensuring the air you breathe is clean and safe. Its filter design ensures the least airflow resistance for unmatched efficiency and consistently clean air. While single-area air cleaners only address pollutants in one room, the PureAir™ is a whole-home solution that ensures cleaner air in every room and every breath.