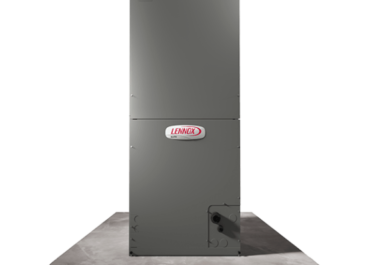 Air handler Lennox 27 Series
The Air handler Lennox has a strong handle on performance. A variable speed motor precisely controls airflow, which helps maximize efficiency and reduce sounds. During hot weather, continuous air circulation helps lower humidity levels.
Energy Efficiency
High efficiency evaporator coil—provides excellent heat transfer and efficiency
Meets the Florida 2% or less air leakage requirement
iComfort™ enabled technology—allows the air handler, when installed with the easy to use programmable iComfort Touch® Touchscreen Thermostat, to exchange information and make adjustments as needed to optimize performance and efficiency
Quiet Operation
Variable speed motor—designed for quiet, high efficiency comfort and enhanced humidity control
Insulated blower compartment—uses extra thick insulation to minimize operating sound
Home Comfort
Automatic comfort control for lower summertime humidity levels
Variable speed blower motor—excellent for zoning
High static capability—adjusts airflow to meet the comfort requirements of the home
Optional electric heat provides supplemental warmth for added comfort
Environmental Responsibility
Efficient check and expansion device—ensures highly efficient operation and is designed for use with non-ozone depleting R-410A refrigerant
Reliable Performance
Antimicrobial drain pan—includes an antimicrobial agent that inhibits mold and mildew growth and is made of a durable composite material that won't corrode or rust. Multi-position to prevent leaks and water damage
Tool-free filter access—allows easy filter replacement for improved air quality
Corrosion resistant cabinet—offers long lasting reliability with a durable, baked-on finish
Includes delta plate knock out for easy installation of Healthy Climate® germicidal light
Model

CBX27UH-030-230

Product Depth

22.625 In

Product Height

51 In

Product Width

21.25 In

Product Voltage

208/230v 1ph 60 hz

Gross Weight

162 LB

Cooling Capacity

2.5 Ton Cooling
Model

CBX27UH-036-230

Product Depth

22.625 In

Product Height

51 In

Product Width

21.25 In

Product Voltage

208/230v 1ph 60 hz

Gross Weight

161 LB

Cooling Capacity

3.0 Ton Cooling
5-Star Reviews
Satisfied customers give us great ratings
no wait guarantee
We're quick to help, so you won't be stuck waiting
24-hour support
Call us anytime, we're here for you
Up-front pricing
Clear and fair prices with regular rebates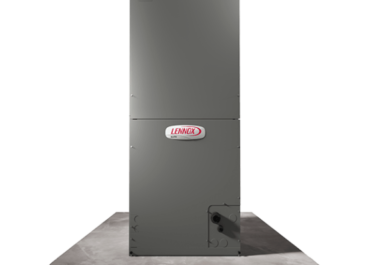 Air handler Lennox 27 Series
Lennox has a rich history of delivering high-quality HVAC products for over a century. They have consistently been at the forefront of innovation and sustainability in the industry, earning them a reputation as a trusted brand.
Lennox creates a wide range of cutting-edge HVAC solutions, including air conditioners, furnaces, heat pumps, and indoor air quality systems. Their products are designed to provide superior comfort, energy efficiency, and environmental sustainability.
As a Premier Dealer of Lennox, HVAC Service Solutions is proud to offer our customers access to the latest Lennox products at competitive prices. Our certified technicians are equipped to provide top-quality maintenance and repair services using genuine Lennox parts. Trust us to keep your Lennox HVAC system running smoothly for years to come.
Leave a request and we will advise you for free in the near future!