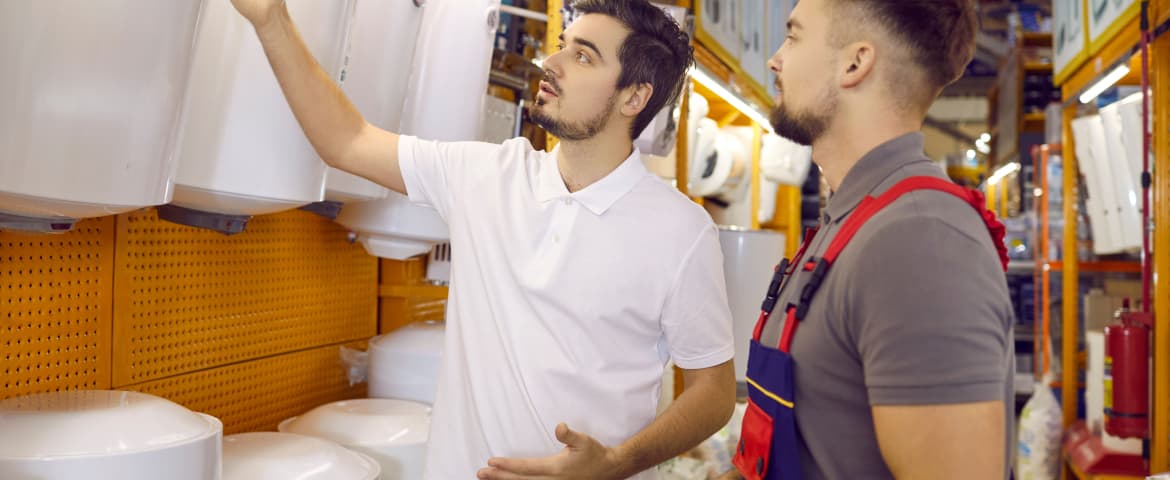 Hot water tank rent vs purchase is quite a challenging decision. You need to compare various rental and purchasing options to find the one that satisfies your needs. Is it possible to save time and find all the information in one place?
We are here to help you. The HVAC Service Solutions made an up-to-date comparison of different hot water tank renting and purchasing options. Read the article to learn which variant fits you better.
How much does it cost to rent a water heater?
Rental programs and their prices vary from company to company. Water heater rent mostly depends on equipment model, fuel type, size and capacity.
The latest surveys show that monthly payments range from $15 to $55+. Electric water heaters of 40–60 gallons, for example, can be rented for $20-$22 per month. One of the most expensive ones is a tankless type with fees up to $45+.
Always check hot water heater rent or own terms precisely to avoid unexpected expenses. The rental program from the HVAC Service Solutions offers you free installation, repair and maintenance. If you want to purchase this type of equipment, it is possible to have a rent-to-own agreement.
Hot water tank lifespan covers from 10 to 15 years. If we count the minimum and maximum of monthly payments, rental expenses will vary between $1800 and $9900 during the system's lifespan. 
| | |
| --- | --- |
| | |
| Installation, repair and maintenance | |
| Overall price during system lifespan | |
How much does a hot water heater cost?
Hot water heaters are more efficient than standard heating units. According to the Energy Star, they can save up to $3000+ on your energy bills during the system's lifespan.
The HVAC contractors form prices for hot water tank rent or buy through precise parameters. If you want to purchase a water heater, note that its selling sum depends on the following.
Type. You may choose a conventional, tankless, heat pump, solar or condensing water heater.
Size. Hot water tanks can store from 20 to 60+ gallons of water. Consider their capacity to suit your family's needs.
Fuel source. Tank water heaters can run on gas, electricity, propane or solar energy.
Efficiency. Equipment with a higher Uniform Energy Factor within the same water heater category uses less energy to heat your house.
Services. Companies set their own prices for installation. An average rate varies between $500 to $1000.
According to Forbes Home, a gas water heater can be installed for $400 to $800, while an electric kind requires $800-$1,500. If you are searching for up-to-date prices, professional services and advice, contact the HVAC Service Solutions via the link below.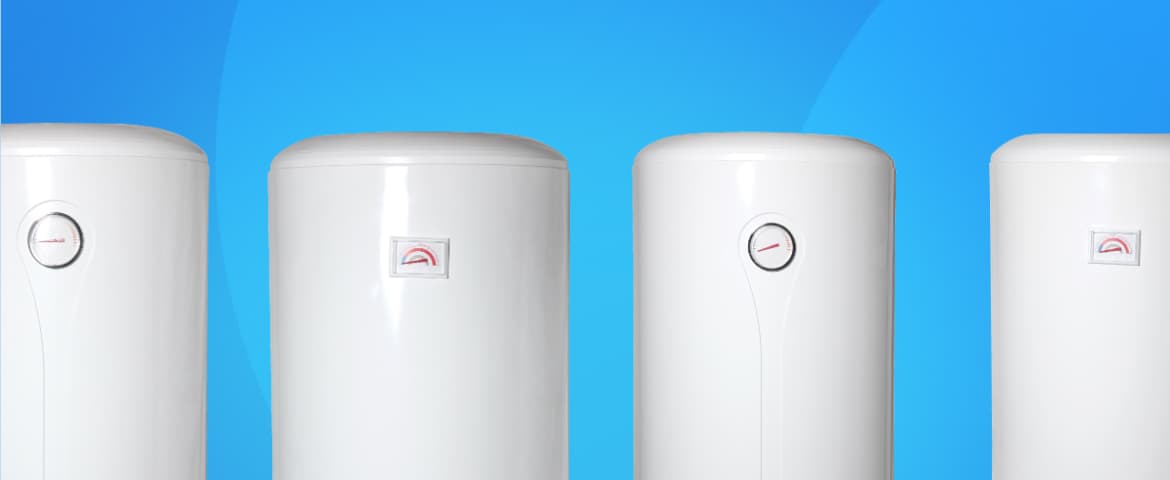 If you are still deciding whether to rent or purchase a hot water tank, the HVAC Service Solutions team made a simple comparison for you. Here is a list of the pros and cons of renting.
Advantages:
Monthly payments. You will spend approximately $20 per month instead of paying $400+ at once.
Higher flexibility. Renting is a better option for a family that constantly moves from house to house.
Free services. Installation, repair and maintenance are included in the rental program.
Disadvantages:
Bigger expenses. If you stay at the same place for years, you will lose $2000+ during the system lifespan.
Small choice. Companies usually have fewer water heater renting options than purchase options.
Increasing payments. Monthly fees may become higher with an annual growth of 3.5%-3.8%.
Follow the link to learn more about rental programs from the HVAC Service Solutions.
Pros and cons of purchasing
Both renting and purchasing are more or less beneficial options for you. The HVAC team made a comparison based on our personal experience that will help you to choose.
Advantages:
Cheaper option. It may be better to purchase a water heater if you decide on living in the same house for a long time.
Thorough services. You can order detailed maintenance and protection plans that include monthly check-ups, cleaning from sediments and changing thermostats.
Easier change. You can replace a hot water heater with a better one whenever you want.
Disadvantages:
Problematic sale. If you decide to sell your house, the price will be higher and not everyone will be able to afford it.
Costly services. You will pay for installation, repair and maintenance by yourself.
Expensive equipment. It may be difficult to pay the whole sum at once.
If you need more detail to make your decision for hot water tank rental vs purchase, schedule a consultation with one of our HVAC experts via the link below.
Rent or purchase of a hot water tank?
Hot water tank rental vs purchase is a long-lasting discussion. What is better for one person may not be suitable for you.
Long story short, the rental option benefits people who stay at one place for a few months up to a few years. Otherwise, it would be cheaper to purchase a new hot water tank.
If you are still doubting, try using simple mathematics. Multiply the months you will be living in the same place by your monthly payments.
For example, $20 rent rate * 48 months = $960.
If the price is higher than purchasing a new one, it would be better to order a new hot water heater tank. Also, please note that when purchasing equipment, you will have to pay for installation, repair and maintenance by yourself.
Schedule a free HVAC expert consultation for more details, or choose your option through the Rent or Buy button bow.